1
« on: July 14, 2012, 06:26:33 PM »
Gee, it's been a while since I updated this!
Yes, that was me dressed all class for working on the car - otherwise known as I came from work, but forgot to bring clothes to work on the car in... Hence dress shoes and what clothes I could find round the workshop. At least I was working, unlike the person who had time to take photos...
ANYWAY, Only some small updates really. Cage has been homologated by MSNZ, looks like this on a piece of paper: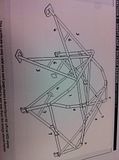 Since then, Steve primed the interior, so it now looks like this: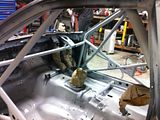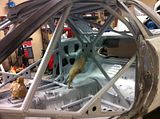 And while he wasn't looking, I took photos of him working too: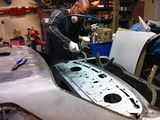 Since then, not a lot has happened. Steve has a couple of other cages he is doing at the moment and has just moved workshops - so the GTR ended up looking like this after the move: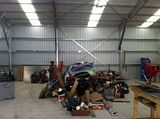 It is a fair bit tidier now, but either way - until Steve has some free time to tidy up the rust and paint the rest of the shell, there isn't a huge amount to be done on the car. So I can focus on buying the rest of the paint to paint the car and paying for the various bits the car needs to get it going. Lots to buy...
In the interim, I also went and did a rally in Auckland as part of the WRC round being held there, driving a WRX. We even made it to the finish for a change...!
At the finish: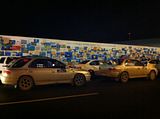 And the proof: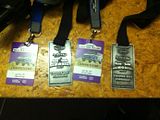 Fun times that remind me I do rather like gravel. So gonna have to see what I can do about getting out on the gravel more often!